Established as a Charitable Trust in 2005, Volunteering Services is the peak body for Volunteering in the Bay of Plenty.
A registered Charity and a member of Volunteering New Zealand, we are one of 18 Volunteer centres across the country.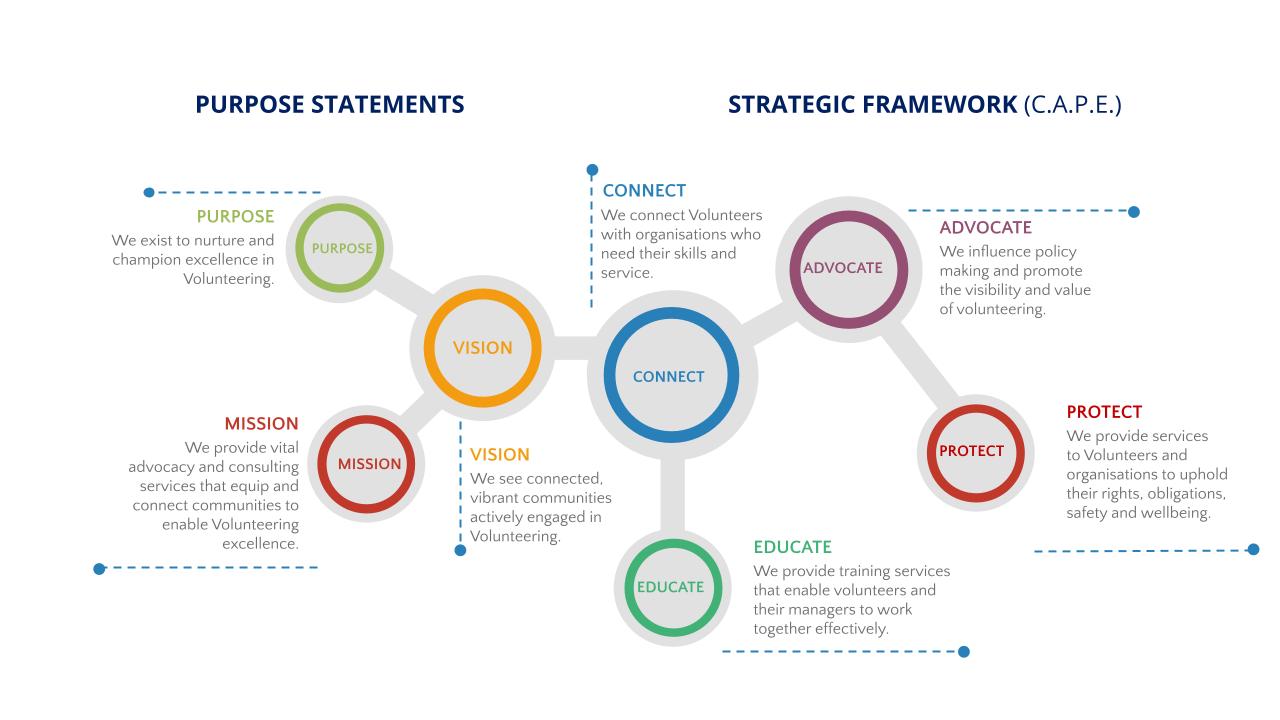 Why we exist
We exist to nurture and champion excellence in Volunteering across our region. Focusing on the needs of the local communities within each of the Districts, we collaborate with not for profits, community groups, local businesses and individual Volunteers to create connected communities that actively engage in Volunteering.
What we do
Through training and consulting services we equip, enable empower and empower Volunteers, non-profits, community groups, local businesses, and corporates. Ultimately, we create excellent Volunteering experiences for all parties. Our database is just a starting point for connecting Volunteers with non-profits and businesses that actively engage in Volunteering.
Every Volunteer is a superhero.
Every superhero needs a CAPE
Through advocacy, collaboration, consulting, training and events we empower individuals and organisations to create excellent Volunteering experiences. Our Strategic Framework, C.A.P.E. (Connect, Advocate, Protect and Educate) – guides everything we do at Volunteering Bay of Plenty.
Volunteering Bay of Plenty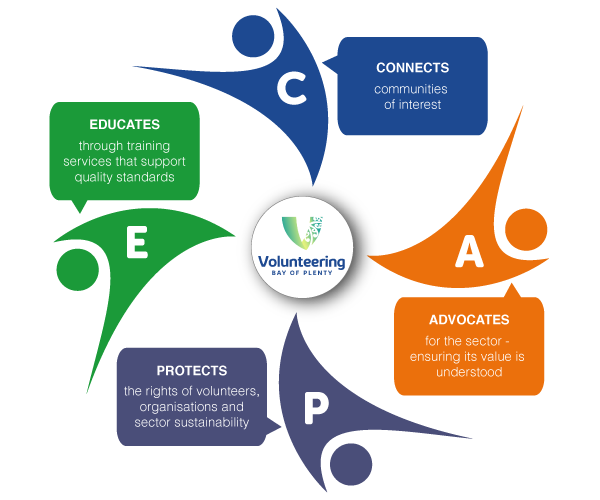 Much research has been done on the social and economic impacts of Volunteering in the community. We also know that Volunteering is important for individual wellbeing and has significant positive impact on people in marginalised, vulnerable or disadvantaged communities and cultural groups.
Read More
Our work only exists and can only continue with the support of our generous supporters and sponsors. Giving can be fiscal and/or in kind – including hours of service that can facilitate our work.
Talk to us now about how you and your organisation can support Volunteering on the Bay of Plenty.