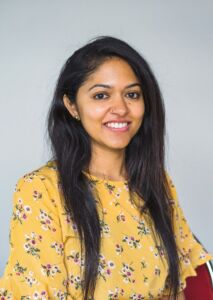 Lalangi Deniya
Database & Support Administration
Lalangi joined Volunteering Bay of Plenty in April 2021 as a Volunteer, then quickly moved into a vacant permanent role in May 2021.
Originally from Sri Lanka, Lalangi gained an Advanced Diploma in Quantity Surveying and spent four years working in the commercial construction field. When she moved to Tauranga in 2018, Lalangi decided to change career paths and find an administration role to utilise her analytical, database, and reporting skills.
Lalangi has a strong passion for helping the community, contributing through Volunteering, and is always keen to learn new skills.
Lalangi says she is "excited to be a part of the Volbop team to build my skills while contributing to the community!"