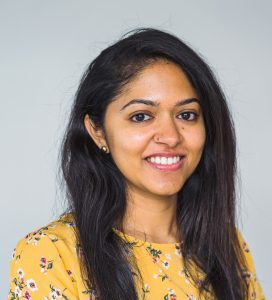 In her native Sri Lanka, Lalangi was a quantity surveyor in construction working in a high-pressure environment when she and her husband decided to try a different country and culture. New Zealand seemed like the ideal place, quiet and calmer than Sri Lanka.
They arrived in 2015 and lived in Auckland for several years, focused on finding her husband a job in IT. Lalangi concentrated on setting up their home while taking a break after her busy working life in Sri Lanka and visiting to help and support two of her Sri Lankan friends with their children, cooking and company.
Then her husband got a job in Tauranga and Lalangi discovered volunteering – an activity that isn't recognised in the same way in her home country where neighbourhoods, communities just come together to support each other.
"I started to hear the name volunteer, and that people of all ages in New Zealand do it. I knew a group of people and we went to the beach in Mount Maunganui to plant the sand dunes, and that was my first experience of volunteering, which I really enjoyed and felt good.
"I got motivated and a friend told me about Waipuna Hospice which helps life-limiting patients and their families, and I was really interested. I like to help people and feel we have a responsibility to give back to the community in any way we can."
She walked into a Hospice op shop and asked to volunteer there.
"Everyone was so nice and as a migrant it was a great way to meet people, be part of the community, learn about New Zealand culture and lifestyle. It gave me confidence to go out and talk to people, so I looked for more opportunities to volunteer."
Then she found VolBOP – now Volunteering Services, a division of SociaLink – online and looked for anything else she could do since she now felt comfortable with the place and was looking for work as well.
"VolBOP had volunteer opportunities for office work and it was a chance to gain work experience and work in a place that encouraged other volunteers. I started knowing nothing about the working environment in New Zealand but received great support from the team for me to grow."
After a month as a volunteer she was offered a paid part-time job looking after the database, also continued volunteering another year for VolBOP on Fridays – and she still volunteers at the Hospice op shop on Wednesdays.
"Volunteering got me out of my comfort zone, made me a different person, and it's been a big part of my settling down in New Zealand. I've learnt lots of new skills, like working with systems, and found an area inside me I didn't know I had."