We are currently at Alert Level 2!
At all Levels, Organisations must follow health guidelines and operate safely.
Before Volunteering, please follow the operational guidelines provided by the organisation you are Volunteering for. Please do your research and visit the relevant links below to ensure you are following the safety guidelines as required.
Alert Level 2 guidelines: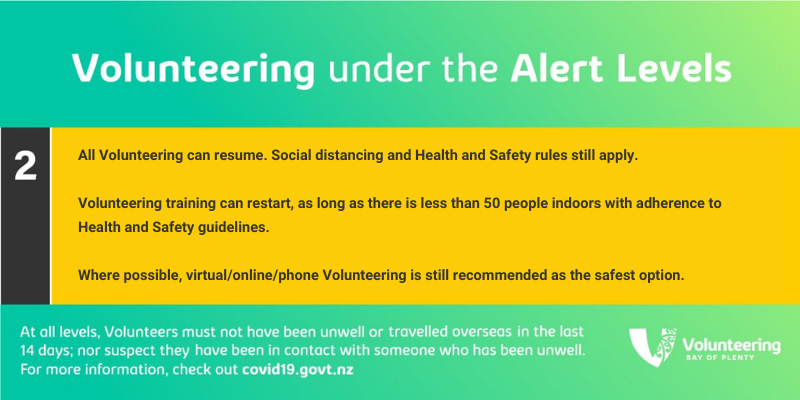 Alert Level 1 guidelines: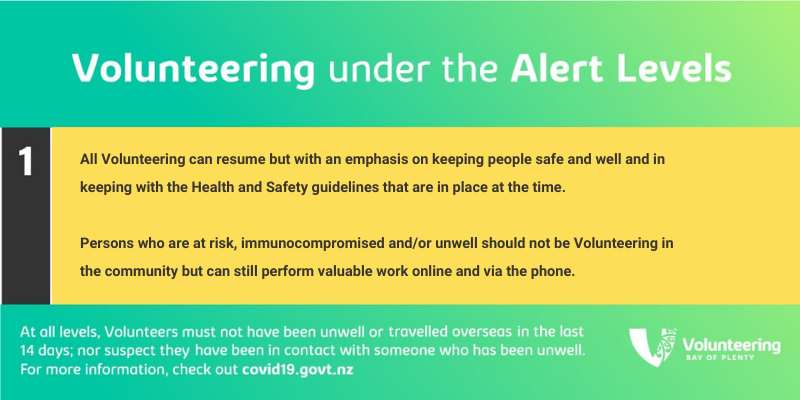 Alert Level 3 guidelines: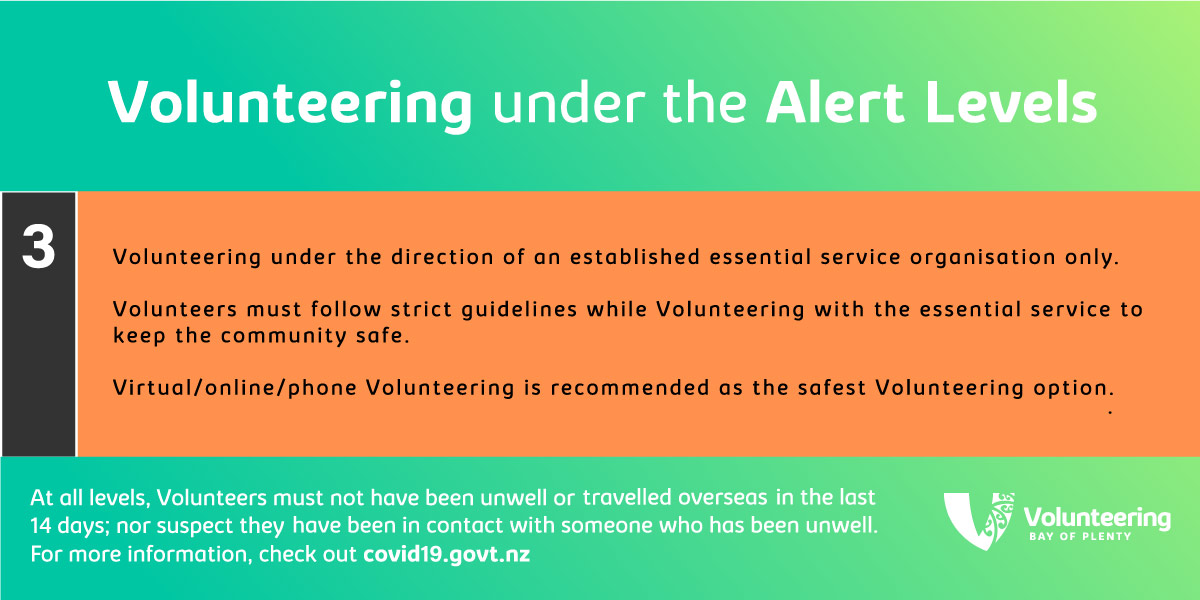 Alert Level 4 guidelines: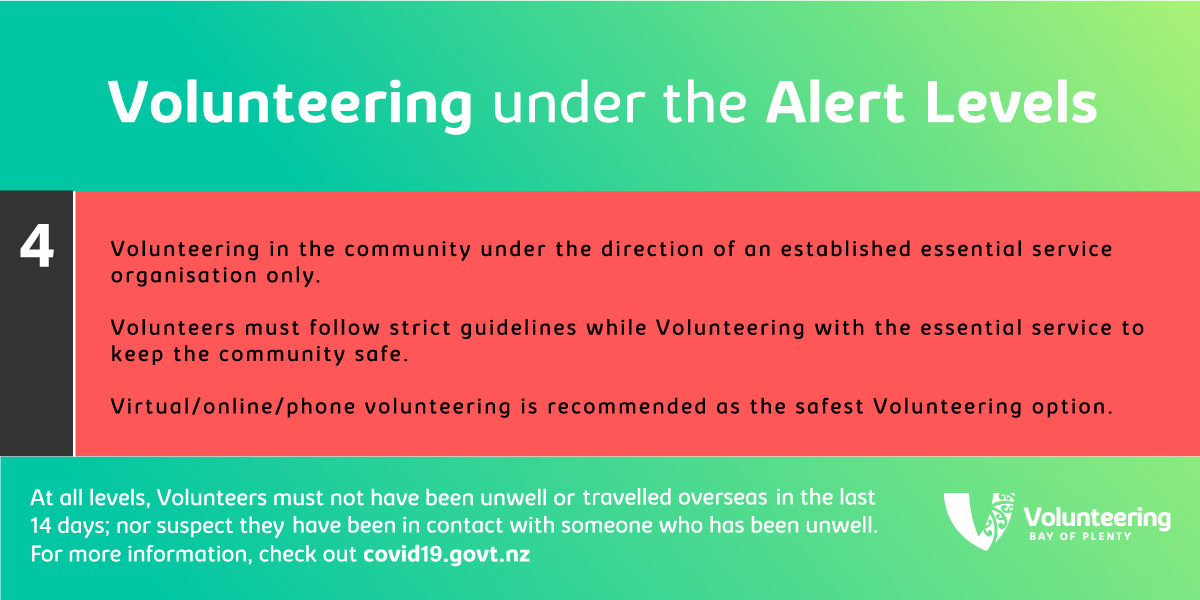 Other key resources include:
Ideas for Volunteering during a lock down
Register on our Volunteer database. Once you have registered, you will be ready to offer your support to our members when they list their Volunteer roles.
When applying for a role through our website ensure that you check with the listing organisation if they have protocols in place regarding COVID-19.
If the role/event you have applied for is no longer available ask if there are other ways you can help; be mindful that we are all looking at how we can support each other with the social limitations we are and will be needing to adhere to.
From time to time we will mobilise Volunteers on behalf of our members. Like us on Facebook – so you're the first to know how you can help.
Check on your neighbours (from a distance). Do they need something picked up from the supermarket or pharmacy? BYO chair and cuppa and stay for a chat through an open door or window.
Outdoor conservation or gardening roles where it is easier to keep recommended distances.
Look for online Volunteering and roles that can be done from home.
Connect via phone or other online tools with people who are self-isolating; physical distancing does not mean social isolation.
Neighbourhood Pods – Check on what needs are arising in your neighbourhood, coordinate a neighbourhood group chat or phone tree, and staying in touch.
The best way you can help is being mindful of the changing situation we are all in – be kind and wash your hands!
Source: Volunteering BOP and Volunteering Auckland