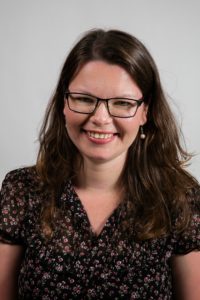 Anna Bailey
Volunteer Program Assistance
Anna Bailey was our Volunteer Management Consultant for several years before returning to her duties as a dedicated mum of two beautiful children and her 'home executive' duties.
Anna is from a small town called Humenne in Slovakia where she completed her Masters Degree in HR. She also did further HR studies when she moved to London for a few years, to ensure it transposed well to the to English language.
She is very keen to stay focused in Human Resources – understanding that it encompasses Volunteers too. She has completed a certificate in the Essentials of Volunteer Management and Psychological First Aid.
Through personal experience, Anna has a heart for migrants and loves Volunteering and stays registered with Volbop so she remains abreast of suitable opportunities as they become available.