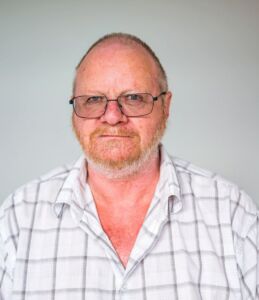 Murray Field
Admin Assistant
Murray has 25 years of experience in the Banking and Finance industries, plus a further 19 years in the Collections and Credit Control areas. His most recent role was with Diners Club (NZ) Ltd as a Credit Solutions Specialist/Credit Controller.
As a Volunteer, Murray seeks to utilise what he has experienced throughout his life by helping people in the community achieve fulfilment through rewarding experiences Volunteering, and assist businesses and organisations in the community to enhance their value through the provision of satisfying roles for all.
Murray has a Degree of Associate of The Bankers Institute of New Zealand and holds a Certificate of Achievement in Bookkeeping from The Career Academy. Murray is also now a Certified Bookkeeper Member in NZQBA.