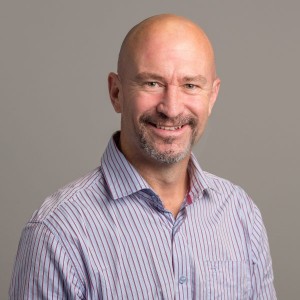 Tony Snow
TRUSTEE
The most important question Tony always asks is …… why. Why do we do what we do? Why are we doing what we are doing? Why do it that way? Does it conform with our purpose, with the deed, with the constitution, the vision or mission. Is this why the organisation exists? Through this philosophy, he takes a vision and makes it reality through sound strategy development.
Tony spent more than a decade overseas been involved in multinational companies, not for profits, startups and sell outs before returning to New Zealand. Roles have been across organisations such as sales, operations, projects, governance, business ownership, to his current business and charity interests.
He has a broad knowledge of business and commercial acumen with interests in technology and the advantages of the right technology for the right purpose in a business. Tony is Managing Director of Stratus Blue, a technology focused company, providing IT services, support and provision for New Zealand micro, small and medium enterprises. Tony is also director of Evolution Networks, providing Internet Services for the Eastern Bay of Plenty and rural communities.
Tony and his wife, originally from Dublin, Ireland , have 3 primary school children including twin boys In his spare time he tries to come up with decent Dad Jokes, mountain biking, snow boarding.